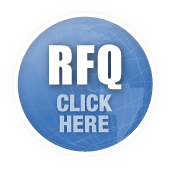 We're proud to say that, effective April 30, 2008, the quality management system established by ProEdge Precision was determined to be in compliance with the latest revision of the aerospace standard AS9100 and the International Quality System Standard ISO 9001. We continue to maintain those standards to the latest revisions. ProEdge began the quality certification process in November of 2007 and was recommended for certification in April of 2008 after the initial audit. ProEdge was able to complete the quality certification process in record time because the management system already in place emphasized quality processes and because the ProEdge family worked together to accomplish this important company goal. All of the employees of ProEdge are proud of our noteworthy accomplishment and the expansion in services and products that these certifications have allowed us to achieve.

The quality department at ProEdge is staffed by technicians who meticulously monitor every specified part and the processes producing them to ensure that quality is embedded in every product. We strive to maintain quality ratings of 99% or better and to exceed the quality expectations of our customers. Our record of high quality ratings is one of the main reasons that we have established and sustained long term customer relationships.
The ProEdge Quality Assurance Program has the needs of each customer at heart, as our AS 9100 Rev. C and ISO 9001:2008 certifications proudly testify. As always, the goal is continuous improvement. Since the AS9100 standard helps companies develop training consistencies, a quality policy, and appropriate documentation and records, you can be confident in dealing with ProEdge Precision, LLC.
We have over 34 years of experience in contract machining, providing CNC Turning, Milling and Swiss Screw Machine capabilities to the aerospace, textile, electronic, medical, automotive and scientific industries.
To ensure adherence to our strict quality standards, all ProEdge suppliers and subcontractors are bound by these Terms and Conditions.