Precision-Machined Parts Created With No Excuses
ProEdge features 38,000 square feet of manufacturing space with 35 CNC machining centers, all focused on producing the highest quality precision-machined parts money can buy. Our sophisticated machining centers include CNC Turning Centers, CNC Milling Centers, CNC Swiss-type Screw Machines and CNC Electro Discharge Machining (EDM).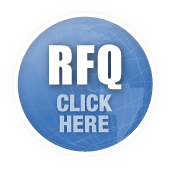 With these state-of-the-art facilities available, we are able to take on automotive, medical and aerospace machining contracts, confident that we will be able to meet the understandably high standards these industries require from their precision-machined parts. Just reflecting for a moment on the lives that depend on flawless automotive, medical and aerospace machining keeps our focus clearly on quality.

Facilites/ Capabilities
38,000 Square Feet of Climate Controlled Space
Full Lab Facilities - In-House Quality Control Program
Quick Turnarounds with Competitive Lead Times
Up-to-Date Compliance with ALL Current EPA/OSHA Regulations
State-of-the-Art Management and Engineering Technology
Trucking Available