ProEdge offers a wide range of precision turning options to our customers to include multi-axis turning centers and integrated milling/turning options in an effort to meet the demands of their most complex manufacturing needs. These machines include a variety of options such as live tooling, multiple turrets, multiple spindles and high-pressure coolant, as well as full milling capabilities. This allows us to produce precision parts in fewer steps.

The machines described below allow us to offer you CNC machining services that will meet and exceed the kind of high tolerance standards quality conscious industries demand. Our precision turning technology makes the difference.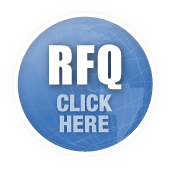 Mori Seiki NZ2000T2Y2

Multi-axis turning center with two spindles, two turrets and two Y-axis.



Mori Seiki ZT1500YB

The ZT1500YB is a compact 65 mm dia. (2.5 in.) "large bar work" machine, the most compact in the world of its kind with a maximum 8-inch class bar work capacity. To ensure the machine would have unrivalled bar work capacity as well as high output, high rigidity, and a compact size, the spindle's built-in motor was designed from the ground up. The turret comes equipped with quick-change specifications as a standard feature* which allows rapid exchange of tools in each holder to match the type of machining that is being done. Additionally, the Y-axis travel for the upper turret is set to ±50 mm (±2.0 in.) – the largest in its class. The ZT Series of dual-processing turning centers features a two-spindle/two turret machine design. Two spindle stocks with the same capacity are placed opposite each other, and turrets that can be moved along the X- and Z- axis are located above and below the spindle center. In order to deliver optimum process balance in a self-contained two-step process, workpieces on either of the spindles can be accessed from either of the turrets, on top or below.



| | |
| --- | --- |
| Mori Seiki CL2000BT | |
Mori Seiki SL-0F

with 3 Jaw Chuck, Max. Swing Over Bed 7.5" Max. Length 7.5"
Mori Seiki SL-00

with 3 Jaw Chuck, CPS-16 LNS Collet Chuck, LNS Super Hydrobar Type HYS 6.32 HS-5.2 Bar Feed for 1/16"-1 1/4" Dia. Bars, Tailstock
Mori Seiki SL-25

with Tailstock AD 65 Riken Collet Chuck, 10"-3 Jaw Chuck CNC Hydrobar Feed for 3/4"-2 1/2" Bars, Max. Swing Over Bed and Door/Cross Slide 20"/13.7" and Max. Length 24.6"
Eurotech 710 SLL

Fanuc 18TT 7 Axis Control • 40 to 4,000 RPM Spindles • 9" Color Monitor
35 Horsepower Main Spindle • Full Keyboard • 10 Horsepower Sub-spindle
Graphic Cutting Display • Collet System for Bar Work • Auto Part Transfer
12 Station upper Turret • 45° Extra Rigid Bed Design • 12 Station Lower Turret
2 Spindles • 2 Turrets • 0.7 Second/Station Indexing • 7 Axis Simultaneous Mach.
180° Index - 1.83 Seconds • Main Spindle First Operation • 787 IPM Z-Axis & B-Axis
Sub-spindle Secondary Op. • 787 IPM X-Axis • 32-bit CPU High-Speed CNC
Programmable Parts Catcher • Simultaneous Operations • Double Tool Probe
Mori Seiki MT-1

Multi-Turn Lathe with Twin Spindles, Twin Turrets and Milling Head; 40-Tool Capacity
Mori Seiki MT-2

Multi-Turn Lathe with Twin Spindles, Twin Turrets and Milling Head; 60-Tool Capacity