ProEdge offers complex multi-axis Swiss-style screw machining that allows us the ability to offer our customers solutions to their high-volume, complex machining needs especially in the aerospace and medical sectors.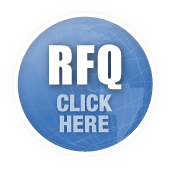 Citizen L-32

The Cincom L32 offers outstanding technical features - bar capacity is 32mm without peraration, providing the machine with more flexibility.

The robust design of the machine, with a highly-rigid inclined bed, makes it ideal for rapid chip removal, guaranteeing typical uncompromising CITIZEN precision in the most demanding applications.

Innovative machine-tool technology and the user-friendly high-speed control system ensure short machining times and thus economic production.




| | |
| --- | --- |
| Tsugami BE-19 | |
Citizen F-20

CNC Swiss Automatic with Fanuc 0TB Controls. Two Turrets with 5 Tools Each and Automatic Bar Feeder
Citizen L-25

100% Servo Equipped • 9" Monitor • 6 Axis Control
2 Spindles • 7.5 Horsepower Spindle • 17 Tool Capacity
4 Live Tools • Max. Dia. 1.0" • Length Per Chucking 10.0"
8,000 RPM Main Spindle • 6,000 RPM Sub-spindle
Star VNC-20

CNC Swiss Automatic with Fanuc 3TC Controls. Two Turrets with 6 Tools Each and LNS Hydrobar Feeder